Hello DAOist!
First of all, thank you for your formidable efforts over the years to make the DAO space the reality that it is today. At the DAOist, we believe we are at the cusp of (yet another) leap for DAOs - in space size, attention, capital in-flow, tooling improvements, and diversification.
Parallel to this acceleration, our monitoring and collective sense-making show that many of our large DAOs are having a bitter-sweet ride and experiencing significant growing pains. All the while, the state of global governance itself is not without significant degrees of turmoil and uncertainty.
These have made us even more excited for the GGG22, especially on day one, where all of you will experience the DAO operatives' playground - one full day of many varied activities, some pre-scheduled and most emergent and executed by you - the DAOs and their DAOists.
Day 2 will feel a little more like a classic conference - but it will have the spillover vibes of the work done the day before. Here are the opening and closing hours of all the activity bouts:
Day 1 🌞 |18th of April - 09h00 - 17h00 | DAO operatives' Playground
Day 1 🌚 | 18th of April - 19h00 - 01h00 | The Garden of DAO Delights
Day 2 🌞 | 19th of April - 08h00 - 17h00 | Let there be DAO
April 18th - DAY 1: DAO Operatives' Playground (09h00 - 17h00)
This day is an invitation for us to coordinate. At The DAOist, we've always felt that interacting trumps broadcasting and that there's usually more intelligence pulsating in the audience than on stage. So… there you go: The stages are open. Take it and share it.
General hours: 09h00 - Breakfast / Registration / Swag pick up 10h30 - Opening Ceremony and Event Guide (don't miss this, please) 12h00 - 14h00 We will serve snacks throughout the event 11h00 - 17h00 General (un)conference hours.
The Schedule is already online here - help us shape it.
Tables in the Hall of DAOs | 10h30 - 17h00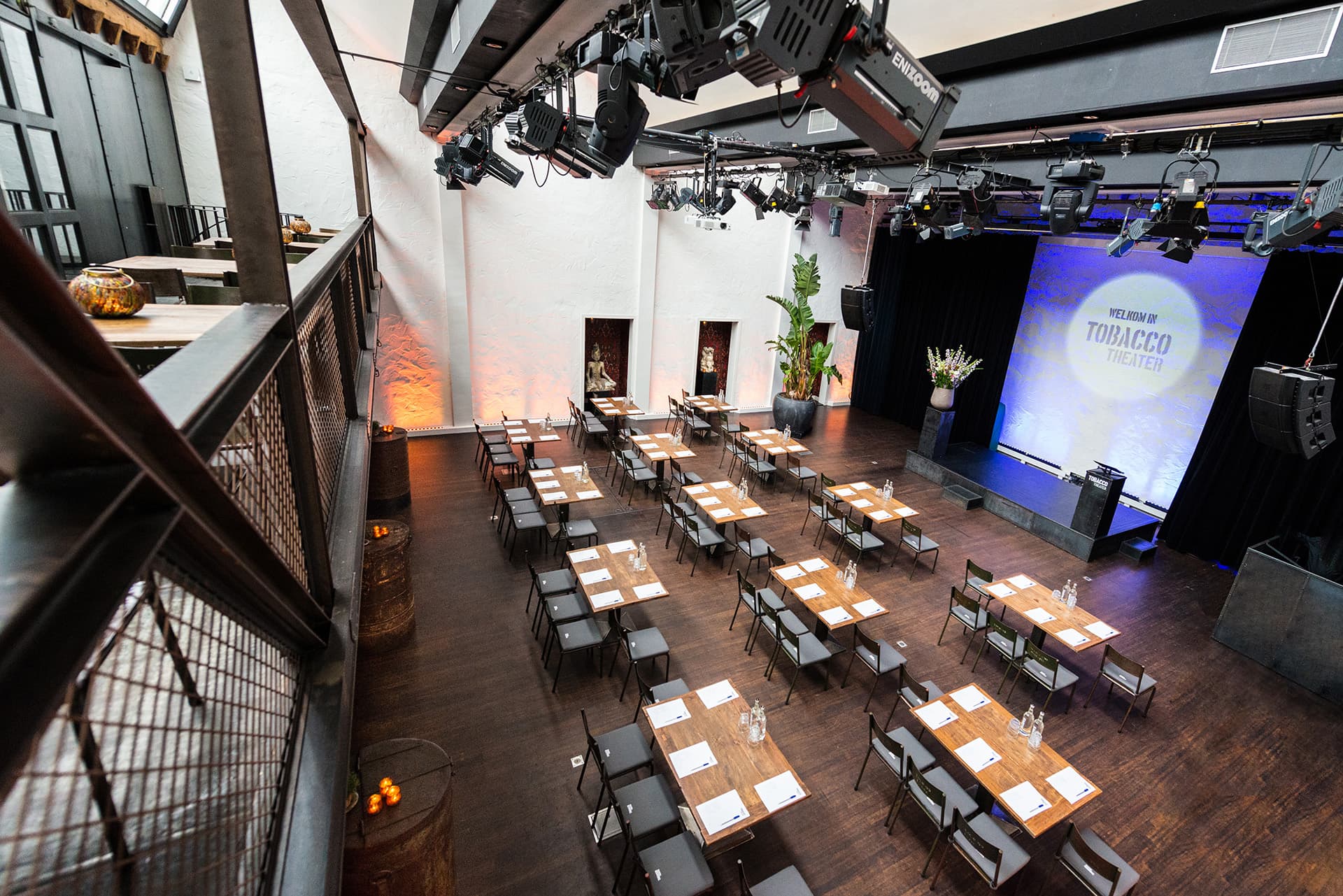 All Patron Sponsors have their own DAO Table - but not only that, there will also be several available tables for all the other DAOs to share as they please. Every table will come with:
White Board
Collaboration gear such as pens, post-its, A3 paper, and tape.
A Blank schedule is attached to the back of your whiteboard for you to fill in.
How to use the table is up to you - you can hold your own discussions or workshops - open or closed to outsiders. You can use the table to conduct deals or just take the opportunity to work in person with your other DAO operators.
Patron Sponsors: If possible, do take the time to align with your team on how you plan to use your table and share any helpful info with our team via your dedicated sponsor chat. The more we know, the more we can make sure things run smoothly.
Mezzanine | 10h30 - 17h00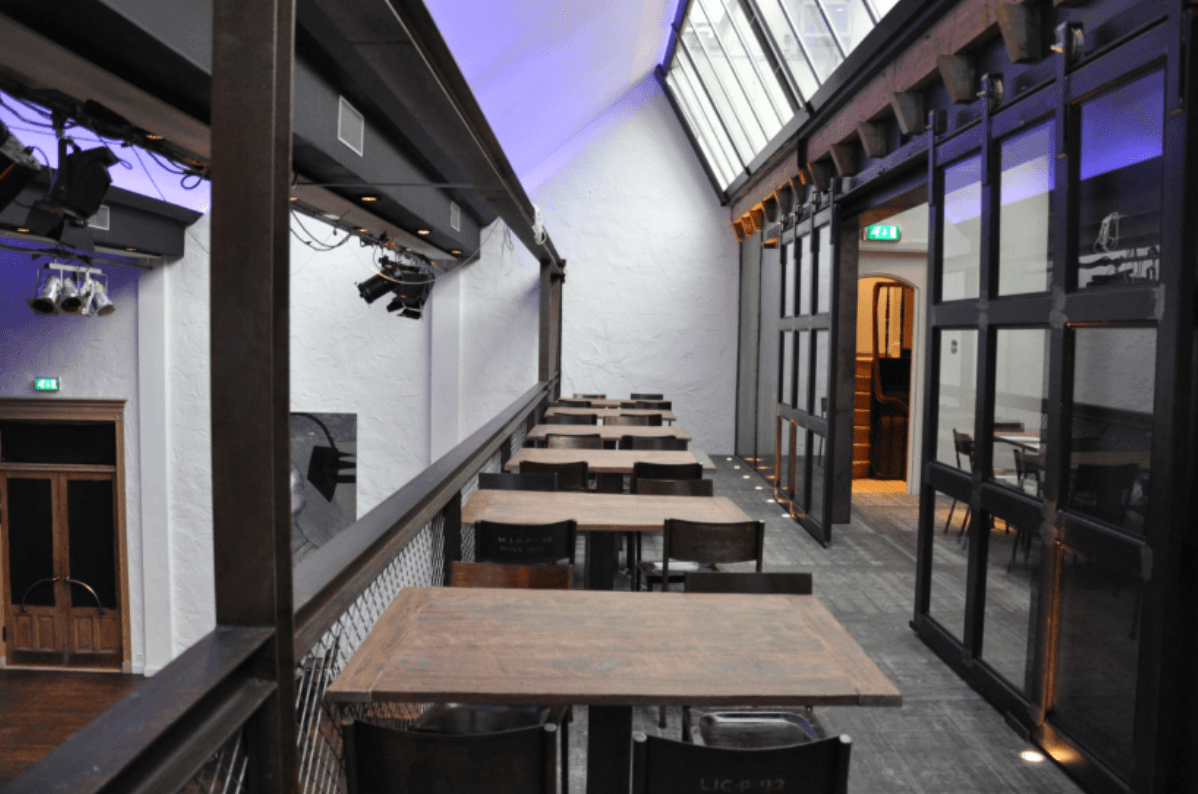 Up the stairs from the hall of DAOs, you can find a Coffee lounge by Ethic Hub.
3 Unconference Spaces:
Remember DAOist - Flow over Control: All attendees are welcome to propose and run their own sessions during GGG22. We've set up two workshop rooms and one mini stage.
First, get to know the rooms - the links for scheduling will come right after.
How to add your open sessions to the Schedule
Adding your session to the schedule is done via google forms - one for each of the rooms:
White Hall - Mini Stage:
Links will be sent to attendees shortly before day 1 (edit)
Black Lounge - Workshops:
Links will be sent to attendees shortly before day 1 (edit)
Golden Salon - Workshops:
Links will be sent to attendees shortly before day 1 (edit)
These get added to this sheet that we've styled to look nice - but it's essentially just a google sheet. DAOist team will retain the rights to oversee this lightly to avoid trolling or irresponsible use - but ideally, we won't have to do anything to it - do not share these links - we will send them to all day-one attendees.
This system will be active throughout the event - so, no rush. If possible, keep your sessions to no more than one hour ;)
White Hall - Mini Stage | 11h00 - 17h00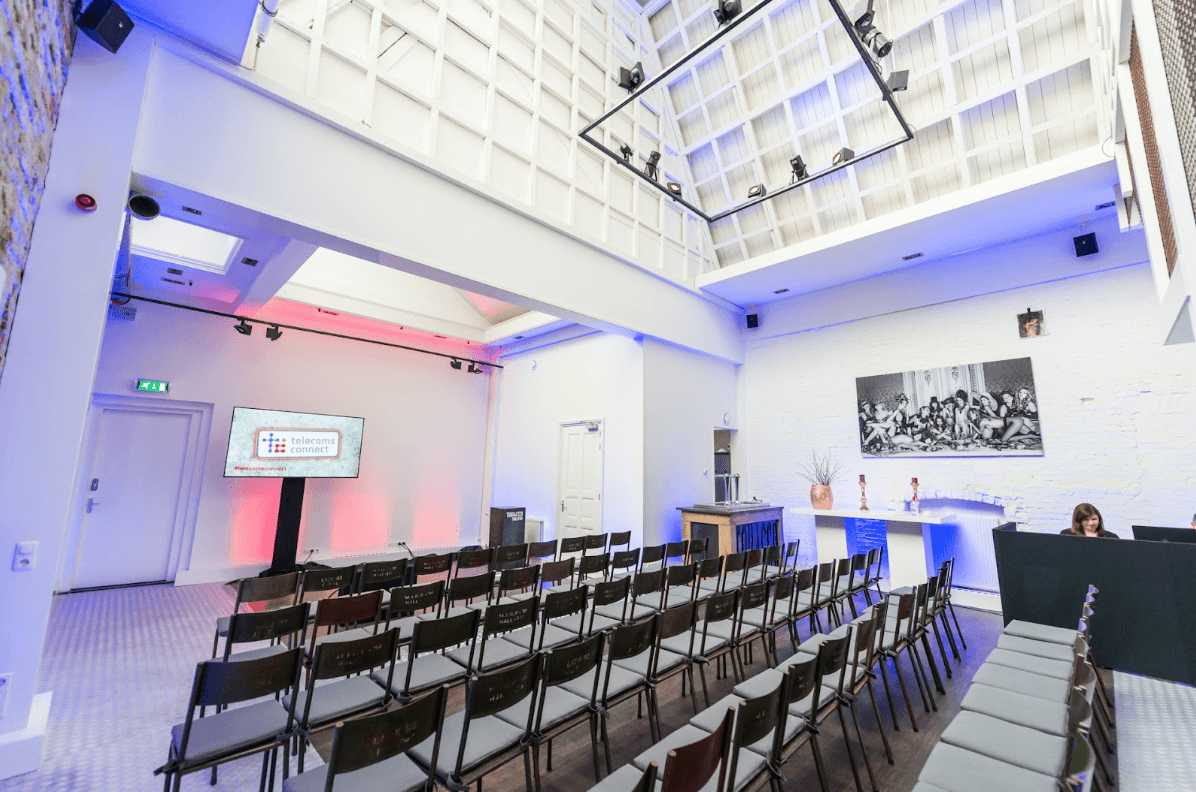 White Hall works perfectly for panels, discussions, and masterminds. Sessions can be recorded if you wish - the DAOist comms team will be on stand-by.
Set up:
Mini stage (panels set up)
Screen
15 chairs in the conference setup
A couple of workstations
Black Lounge | 11h00 - 17h00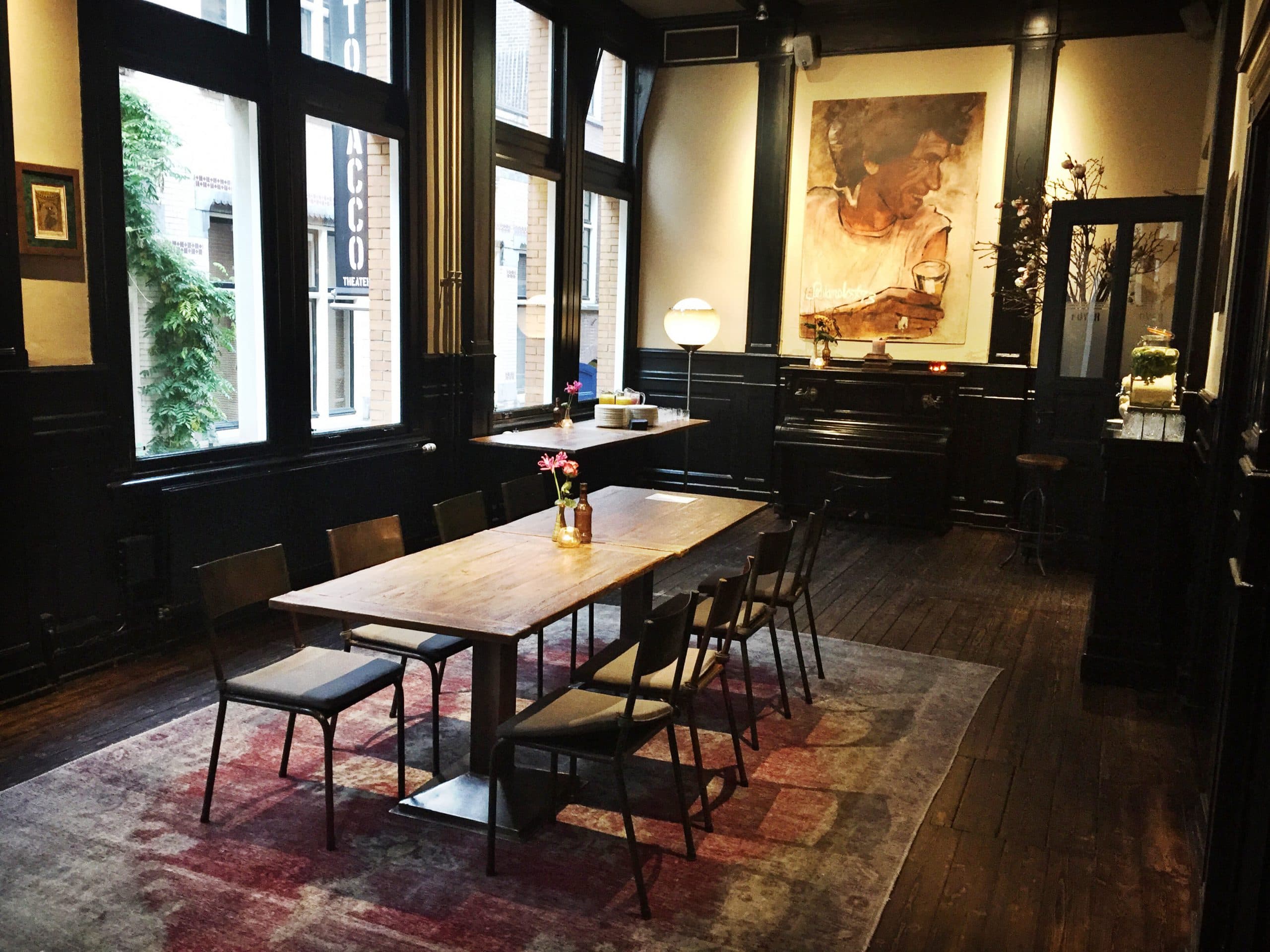 Black Lounge might be the most stylish room you might ever host or take a workshop - well, style is a personal subject; what we are trying to say is: it's a cool room. Use the form above to get your activity there. Playing the piano is allowed.
Set up:
Screen
2 tables - 10 chairs each 2 whiteboards
Collaboration gear such as pens, post-its, A3 paper, and tape.
Golden Salon | 12h30 - 17h00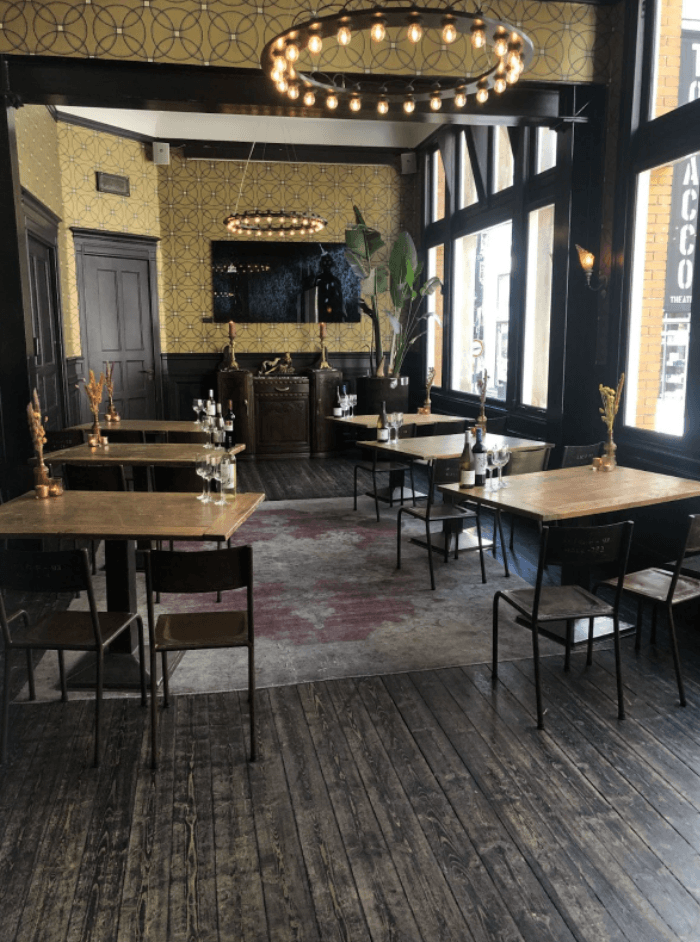 The Golden Salon is the first room DAOists will see when they come into the event. During the morning, volunteers will be distributing the so-awaited swag bags. Afterward, the room is available for unconference workshops and round tables.
Set up:
Screen 2 tables - 10 chairs each 2 whiteboards
Collaboration gear such as pens, post-its, A3 paper, and tape.
Underground | 09h00 - 17h00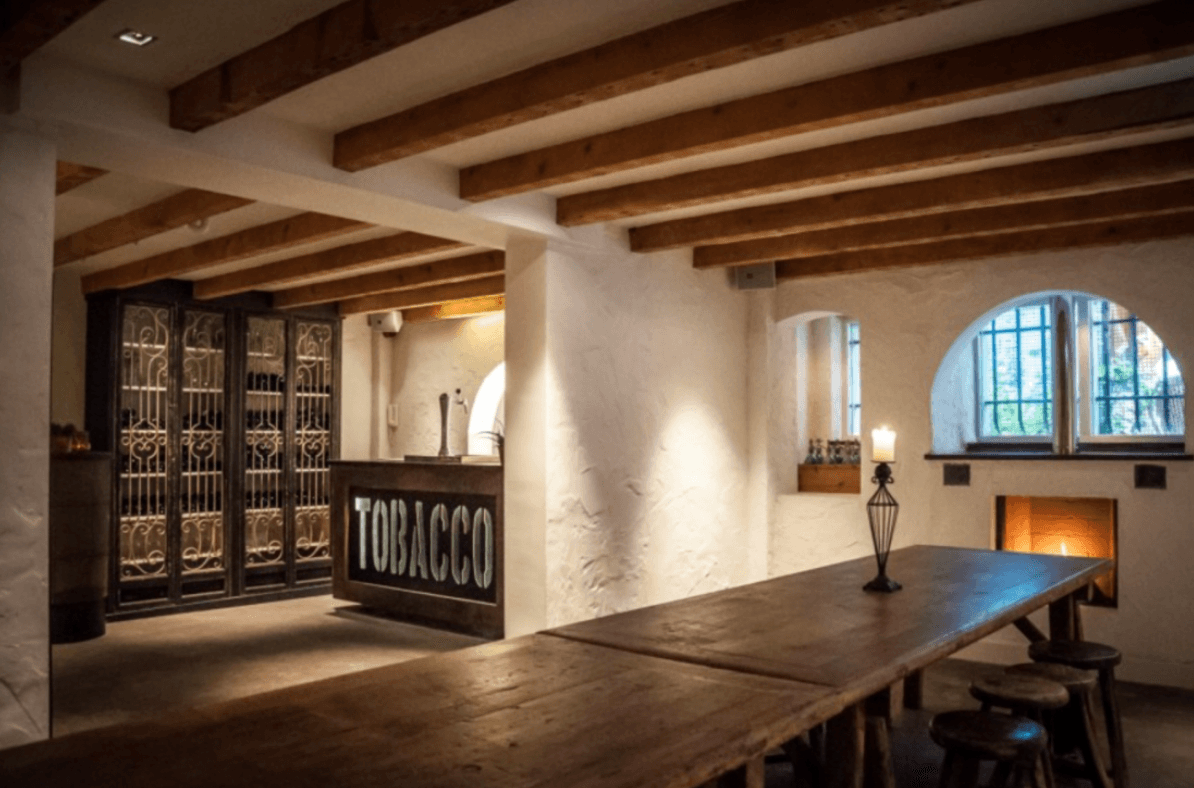 Two staircases lead to the underground: a quiet area with breakfast from 9:00 to 10:30 and which will afterward flow into themed sessions - please note that the Maker DAO design jam is invitation only.
09h00 - 10h30 Breakfast
11h00 - 17h00 Sessions hosted by Maker DAO, MetaGov, Euci, SCRF, and DAO Research Collective
DAO Cave | 10h30 - 17h00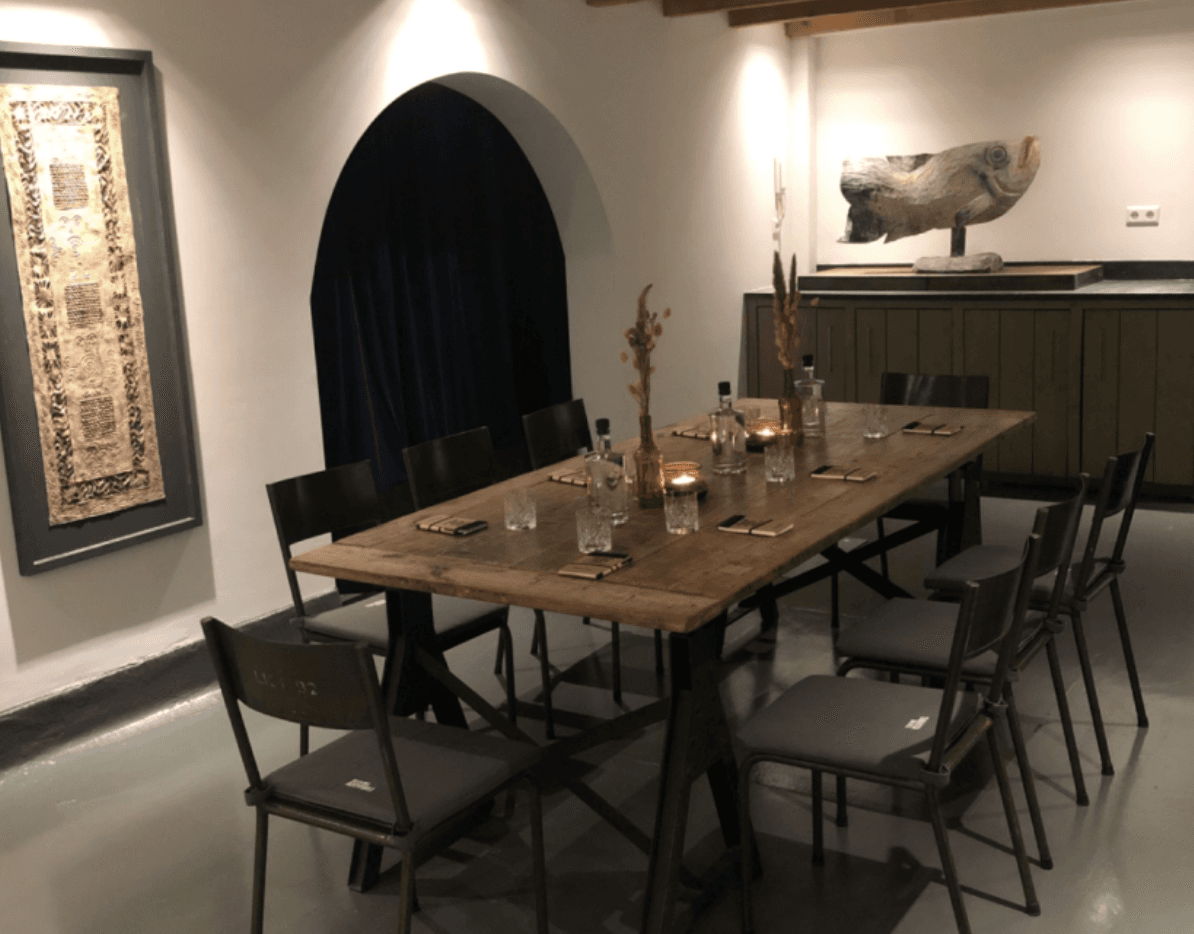 DAO Governance Design Jam by MakerDAO
A full-day design sprint workshop with selected participants, focusing on solving common DAO governance challenges through innovating on UI design, process, policy, and incentives.
This room is by invite only; please, respect it, but make sure to watch their talk on day two and not miss the jam results!
DAO Dungeon | 10h30 - 17h00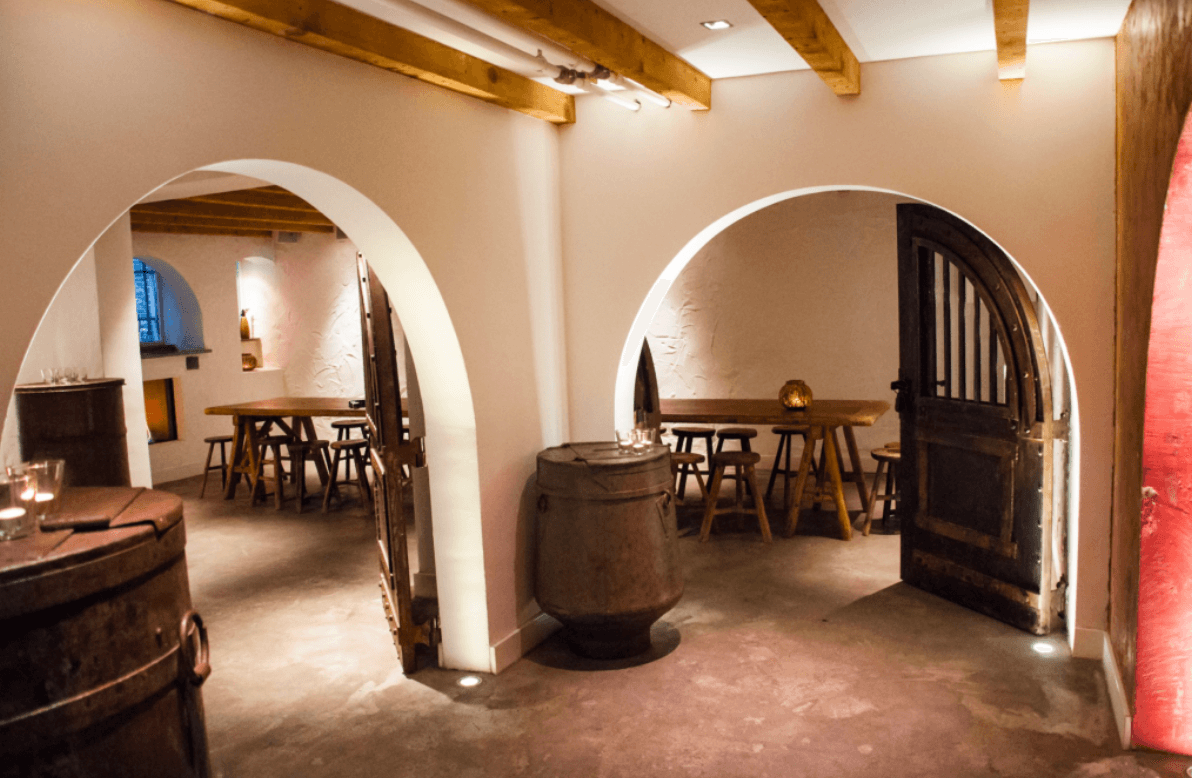 Open Problems in DAO Science
Organizers:
Joshua Tan (Metagov)
Tara Merk (Metagov/Blockchaingov)
Connor Spelliscy + Tony Douglas (DAO Research Collective)
Eugene Leventhal (Smart Contract Research Forum)
Marina Markezic (EUCI)
Currently, research on DAOs is conducted across many disciplines (computer science, law, political science, economics, sociology, management science, etc.). It is led by a mix of industry, academia, and independent research organizations. The focus of this workshop, part of DAOist's Global Governance Gathering, is to bring together DAO operators and researchers across many disciplines and collectively come up with a working definition of DAO science and an interdisciplinary research program for the field.
Participants and Structure
Participants in the workshop will include a balance of DAO operators, lawyers, technologists, social scientists, and computer scientists.
30-40 participants
Approximately half of the spots will be reserved for speakers, but the rest are open to others on a first-come-first-served basis. We encourage participants to join for the whole day or at least to attend for the entirety of a session rather than a portion of it.
The workshop will be largely interactive, emphasizing lightning talks, curated discussions among the whole group, and some presentations.
Swag Bags:
They will be available from 9 am to 12 pm on Day 1 in Golden Salon. Those with a PATRON ticket will also receive a jumper.
Make sure you get your swag bags at the beginning of the event - it will get harder after 12pm:
Important: At 17h00, we end the activities, and attendees will be asked to vacate the premises - it's not amazing to have to leave and come back, but it will be necessary for the venue to transform into the Garden of DAO Delights. We'll be ready for you again at 19h00.
Let's go for a walk, DAOist!
Go get some fresh air, and we will get the party ready! There are plenty of amazing spaces to dine with your team. We also made a couple of reservations on the DAOist name. Indicate if you want to grab one.
We have prepared a list of the restaurants near the venue and pre-booked them. Grab a booking and go enjoy nice food with your team and frens.
Dear Crew & Volunteers,
While most guests are dining outside, we need to reorganize the space and prepare it for the party.
17h00 - Crew and volunteers meet up in the Main Hall
17h10 - 18h00 Organising the space for the party
19h00 - 20h00 Volunteers and Core team dinner / Underground
April 18th - DAY 1: The Garden of DAO Delights
From 7 pm, Attendees and guests are welcome back around to experience a journey from atmospheric to dancey music. As usual, we appreciate uplifting the local music scene, so after doing in-depth research, we handpicked Amsterdam's up-and-coming talents and stars. In the first part of the night, you will listen to the minimalistic dub ambient duo Pocket Bongo, Amsterdam's modular synths queen Tulpa Dusha, and the multidisciplinary artist Zurak Kalomeno with their hybrid dance performance with sensors. Afterward, we will jam to Katermukke resident Daniel Zuur and DJ Isis, an Amsterdam night ambassador and one of the most prominent local cultural agitators.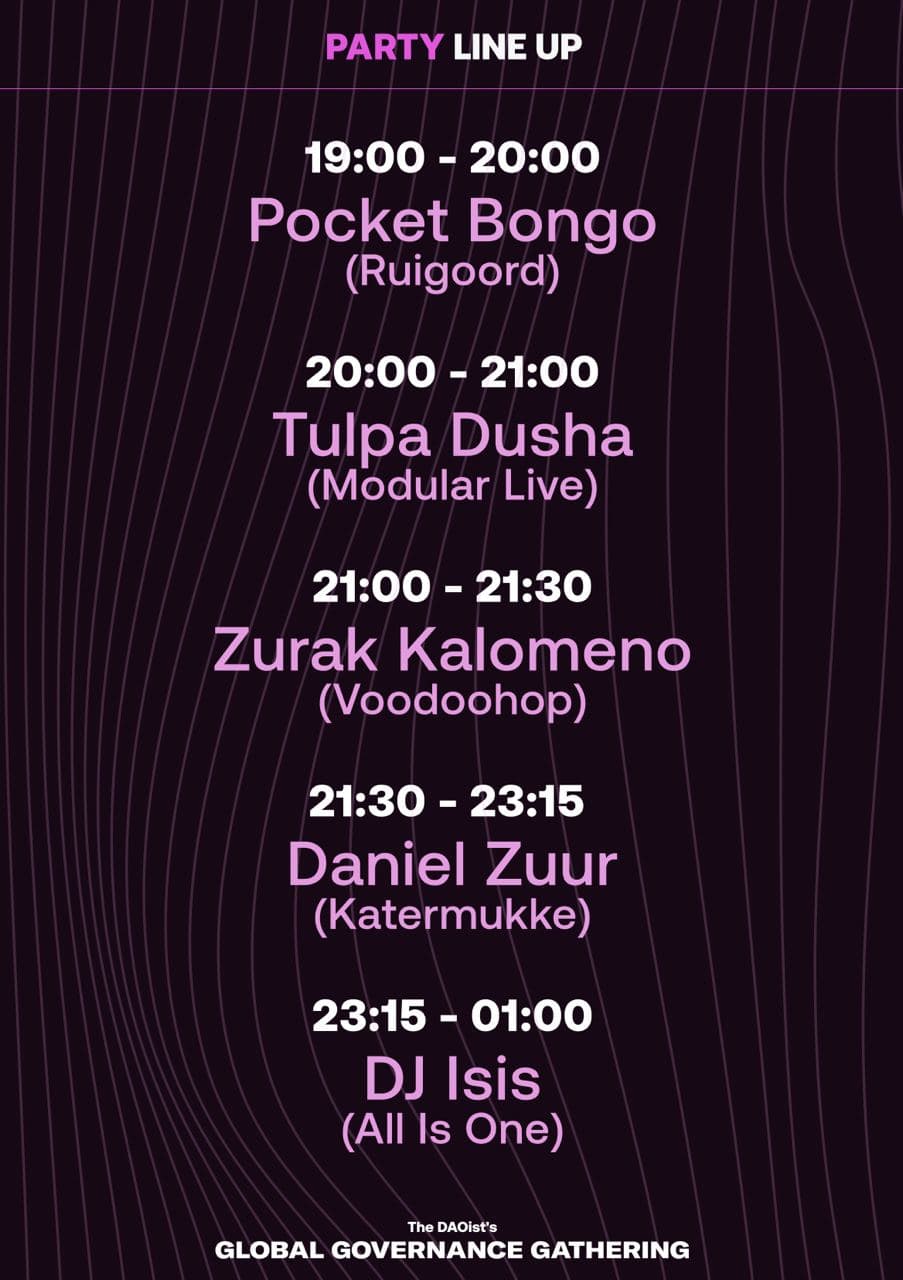 April 19th - DAY 2 of the Global Governance Gathering 2022:
08h00 - 17h00
After yesterday's DAO operatives' playground, GGG22 is opening up to the broader DAOist community on the second day. This day will be jam-packed with Talks, Discussion Panels, Workshops, Art exhibitions, Chill zones, and Working areas.
Registration & breakfast starts at 08h00
General hours:
8h00 - Breakfast / Registration / Swag pick up (at the counter)
9h00 - The DAOist Opener
9h00 - 17h00 General conference hours
12h00 - 15h00 - Lunchtime - underground
Hall of DAOs | 9h00 - 17h00
Hall of DAOs becomes a traditional audience and stage setup - Here, all talks will take place, and they will be streamed and recorded for those frens who didn't make it to the GGG22 . We will kick-off at 09h00 with an opening talk by The DAOist and will keep going till 17h00.
You can find the schedule here
Mezzanine | 8h00 - 17h00
Upstairs from the hall, you can find your trusted supply of caffeine, but Ethic Hub now has reinforcements: A Matcha / Tea Lounge brought to you by Radicle.
White Hall | 9h20 - 17h00
All-day Panel sessions for those who like a heated debate - check the schedule and pick your favorites - these will also be streamed and recorded.
Tea Zone is also here. Stop by the DXdao booth to adorn your nails with celebratory GGG Designs!
Golden Salon & The Black Lounge | 9h40 - 17h00
Golden Salon and the Black Lounge are where workshops and round tables will be held - each room can fit around 20-30 people. It's first come, first served based, so be early if you want to take a workshop. Extradinally, the teams participating on day one will be hosting two activities in the Golden Salon, sharing a bit of what was created there.
HR Open hours | 11h40 - 12h40
The People Ops Guild, comprised of reps from MakerDAO, Status, Gitcoin, Coordinape, and others, will host open office hours for you to ask about building healthy teams and DAO-native work agreements, the future of compensation, and more!
ReFi Track | 13h20 - 17h00
The seeds for the global ReFi movement have been planted and the meme is alive. Regenerative Finance is here to stay - ReFI DAO and The DAOist have joined forces to host a ReFi track at the Global Governance Gathering in Amsterdam on April 19th. Leading ReFi DAOists will gather to connect, share thoughts and collaborate to map the ReFi space.
Underground (Food, beverages, and lunch) | 9h00 - 17h00
Differently from day 1, there will be no activities downstairs. But it's a cozy location to chill and have food. Tobacco Teather will be serving lunch from 12h00 to 15h00.
Thank you, DAOist!
Once again, we thank you for making this a reality. We couldn't do it without all our Elders, Ambassadors, Ministries, Sponsors, and volunteers. This event was harrowing to organize by our small core team, but we are happy with the result - it's going to be one of a kind. We hope you have a great time and make the best out of it.